Our archives is so full that we are to cover our faces for not sharing our such beautiful ambiances and our lovely couples. Going thru our 2013/2014 album we came across some may glam pictures that we would love to share with you all.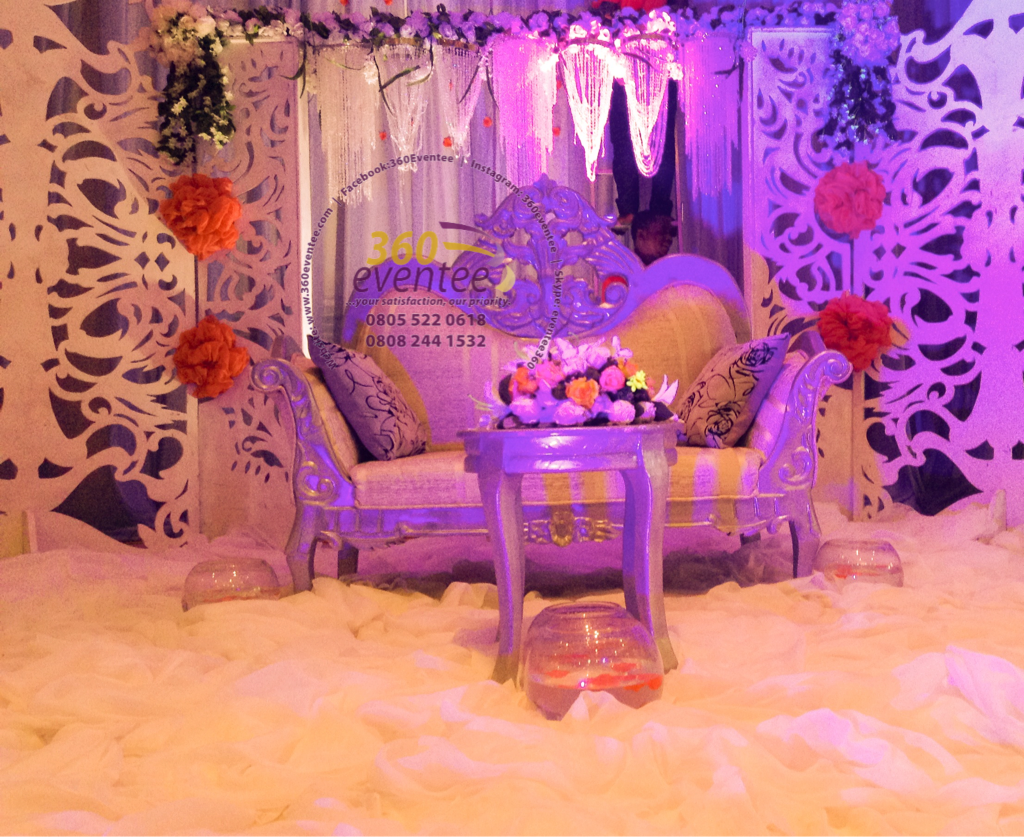 Starting from decorations(traditional and white receptions),Eru iyawo(gift wrap), fab looking ushers etc.. Sit back and enjoy. Thank you.
your satisfactisfaction, our priority.