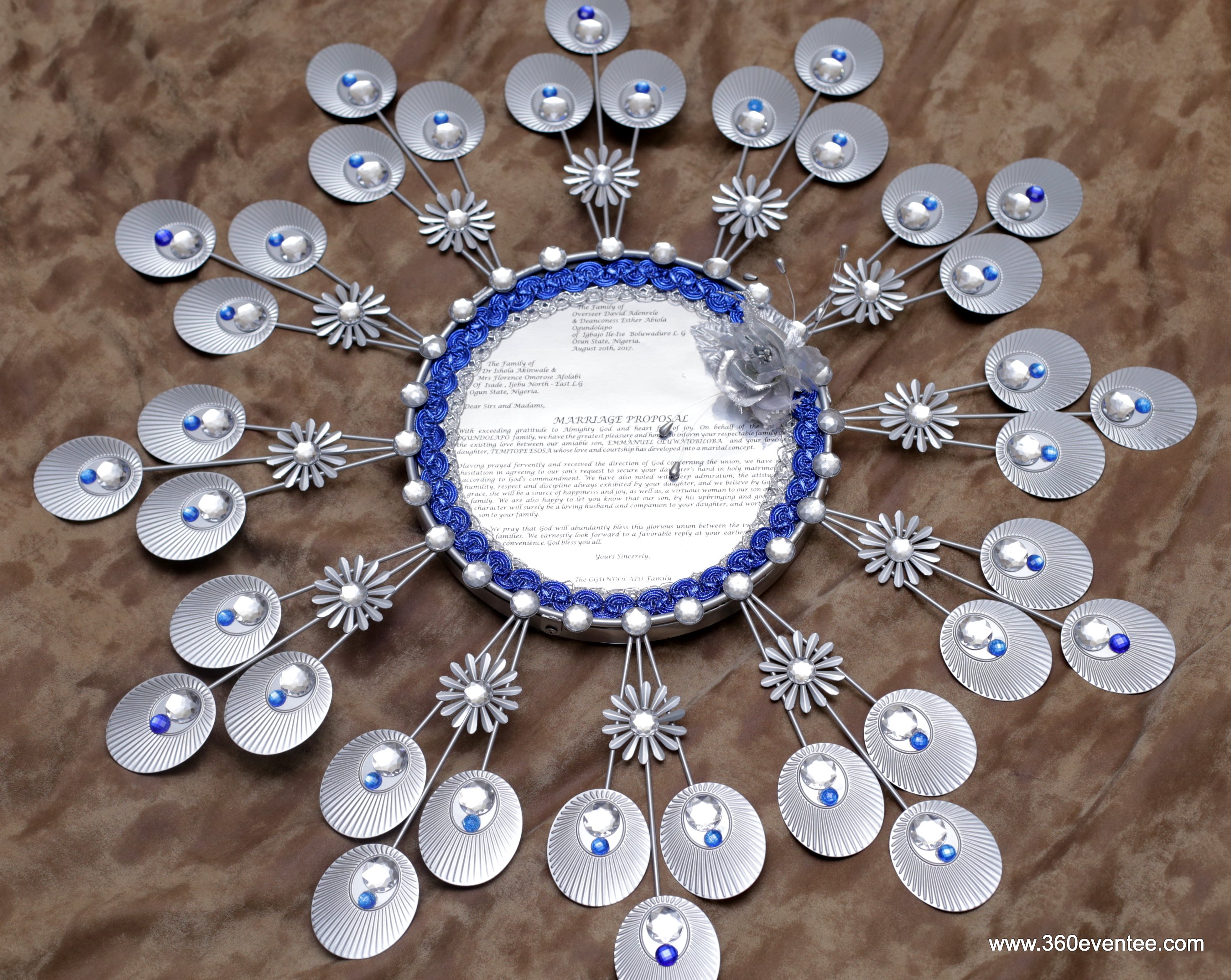 2017 has been a great year, sorry we had to post so late and taking us a long time to do this but we are actually reshuffling to serve you better because your satisfaction is our priority.
We have lovely engagement letters to make your Yoruba wedding superb and very glamorous.
As you all know that the centrepiece of all beautiful Yoruba wedding is the arrangement of the engagement rights along side the engagement which would single handled stand out.
Let's go thru this beautiful designs together and we would be glad to receive you comments on the one you preferred most and also your sweet patronage.
Thank you.