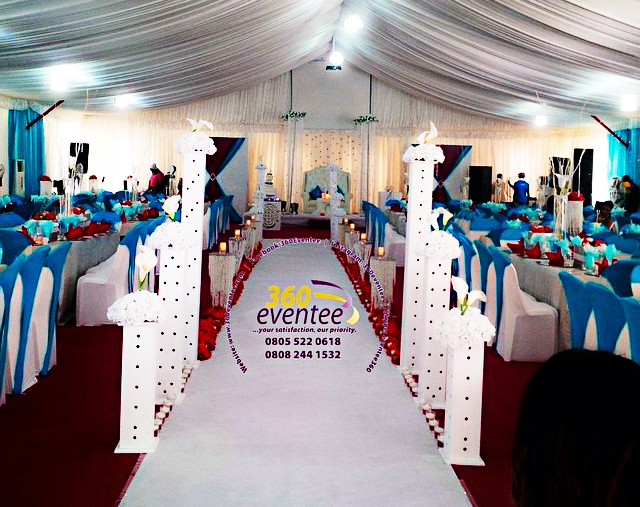 Congratulations on your coming wedding. You are sure making frantic preparations by now to ensure that the D-day turns out the best it could be. As expected, you are already visiting the bank to make withdrawals and making contacts with various people to ensure that the wedding venue, the food and drink, the engagement, rentals, bridal wears, wedding cakes, ushering and protocols, officiation, and everything in-between goes perfectly according to plan.
But wait! It goes further than that. As much as you think you have everything well laid-out, things could still easily go wrong; in fact, things do go wrong. Why things still manage to go wrong at some junctures can't be explained away, but they do go wrong – unless of course you apply the ultimate wedding planning checklist which shall be highlighted hereunder, or you hire a qualified wedding planning firm to help you out. Let's check out the ultimate checklist that must guide your wedding plans first, before seeing how a wedding planner firm could be of help.
Get inspired: You will derive a lot of inspirations on how your own wedding and celebrations should be by reading fashion and bridal or lifestyle magazines. These magazines contain wedding tips, photos, planning advice, events, interviews, and researches on recent wedding events and potential wedding celebrations from local and international sources, and it would inspire you or open your eyes to how you want your own wedding to be.
Plan out your budget: You must plan for your budget as based on family contributions and personal inputs. Most other plans depend on your budget and how far you're willing to stretch your purse or hit a nation's-best wedding mark.
Pick a wedding date and venue: Have you picked a wedding date and venue? Would the date be convenient for invitees to attend and is the season good for the chosen date? Have you also reserved the wedding or party venues and communicated the same to your invitees? The earlier you pick the date and venue the easier it will be for you to change anything.
Pick your invitees: It is now time to compile a guests list of those you want to attend your wedding nuptials and party, and to send out the necessary invites to them in time intimating them of your willingness to have them attend the event or whatever else you desire them to do thereupon.
Book your officiants: You must book for licensed officiants if you're having a private wedding, but you may not have to worry about this if you're having your wedding in a church because the church officials and wedding committee will take care of this.
Hire photographers, music bands, florists, caterers: Yes, hire the best photographers (photos and videos), music bands, florists, caterers out there and meet with them to discuss the specifics of what they need to do and your budgets and expectations for their services. Proper attention must be given to the catering services so that food and drinks meet perfect expectations and come in surplus.
Reserve hotel accommodations for out-of-town guests: If you feel like reserving hotel accommodations for out-of-town guests you may have to do this in good time, or leave your guests to cater for their own lodgings.
Plan for your honeymoon: If you wish to go on local or international honeymoons, then you must plan accordingly and take care of your passports, destinations, transports/flights, hotel reservations, etc to ensure that everything is perfect for immediate after-wedding takeoff.
Do your shopping: Choose a suitable date and one or two friends to accompany you to shop for your wedding bridal wears, shoes, undergarments, rings, bags, veils and anything else. You must also check fittings to ensure that these things fit you perfectly, or have a bridal tailor make necessary adjustments where necessary.
Hire makeup artists: Have you contacted or hired your makeup artist? Then you must do it now. A qualified and experienced make-up artist will take care of your hair, face, manicures/pedicures, and costumes, to make you look heavenly on your wedding day.
Review and review: Review every plan again and again to ensure that everything is well taken care of, and make repeated contacts with key people to check if everything is working according to plan without a zero possibility for any shortcomings.
While it is possible to do all the above yourself, you could save yourself a lot of trouble and worry if you hire a reputable and experienced wedding planning firm to help out. And this is where we come flaming hot. We are the best wedding event planner firm within and outside Lagos, and we got your back covered when it comes to catering entertainments, traditional engagements, music bands, venue decorations, makeup arts and costuming, shopping essentials, guest listing, invitations, hotel reservations, honeymoon planning, car hires or rentals, and everything in-between, 360Eventee is the only wedding planning firm that can give colour to your wedding celebrations and provide you definite assurances of how things will turn out on that day.